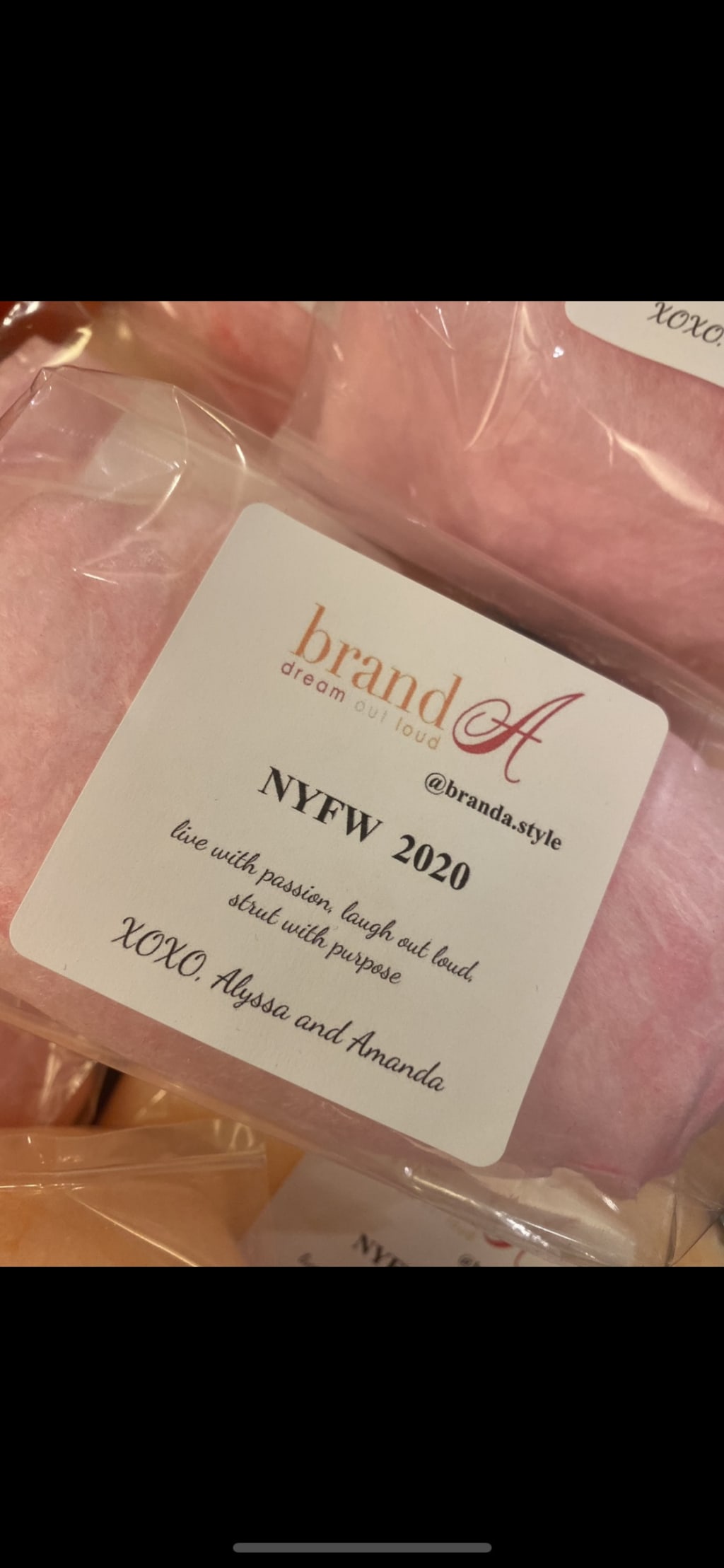 Chances are, if you are a living and breathing human above the age of four (and maybe even younger), you know the fame and hype of New York Fashion Week. It's the most stylish event that basically takes over the city, where the most prominent designers in fashion showcase their latest collection. I have always dreamed of attending one of these shows and being a part of the chaotic, unique experience. Luckily for me, I had the opportunity to attend a show during New York Fashion Week 2020.
For those of you who might not know, Brand A is a clothing line which benefits those who are on the Autism Spectrum. The company is ran, owned and operated by Amanda Witkowski (22 years old) and Alyssa Lego (17 years old). These powerful, New Jersey women use fashion in all different facets in order to make an impact individuals within the Autism spectrum community.
How, you might ask? To name just one of the ways Brand A makes a difference, they raise funds to donate tablets to individuals on the Autism spectrum, which allows them access to an easier way to communicate and learn. Tablets are wide known within the Autism community as being a useful tool, being that it is easy enough for anyone to operate, helps with communication and also entertains in a knowledgable way.
This year, Brand A appeared in New York Fashion Week 2020, with their show held at The New Yorker Hotel in Manhattan, New York. The college and high school student put together a collection of clothes that had me saying "Oh my god, I NEED that!" to every piece a model wore down the runway. Their collection, their models, and the atmosphere exuded "Girl Power," and love for all. Models in the show ranged in ages, having some models being young elementary aged children, all the way up through adults. The fashion of the collection certaintly suited each age group well, while staying cohesive to the brand itself. The show was fully packed, the music was amazing, and the flow of the show kept you enticed the entire time. The looks were a mix of athletic, flirty, fun. There was the perfect mix of animal prints, sparkle, solid colors and modern trends.
I was invited as Press and had access to "backstage" events for Brand A. Speaking to both Amanda and Alyssa, you can see how passionate they are about the cause they support as much as they are about fashion. I also had the opportunity to speak with a few of their models and can honestly say the same about each one of them. It was so beautiful to see so many people coming together to celebrate fashion and support a cause that can use all the support it can get.
No detail was overlooked- offered to the families of models and those who were also there for press were bags of pink and orange cotton candy, pop corn and macaroons. Pink and orange are Brand A's colors, which is also so seemlessly worked into each aspect of their show and brand as a whole.
Coming up later this spring/ early summer will be their next event, another fashion show! The show of their's is called Shop. Sell. Strut! and of course, proceeds from the event go towards their philanthropic organization, The Morgan Marie Michael Foundation. Check out socials and website for updates, pictures and more!
Find them here on Instagram: @strutforautism
@brandadream
Website:
https://p2p.onecause.com/shopsellstrut/home
https://www.brandastyle.shop/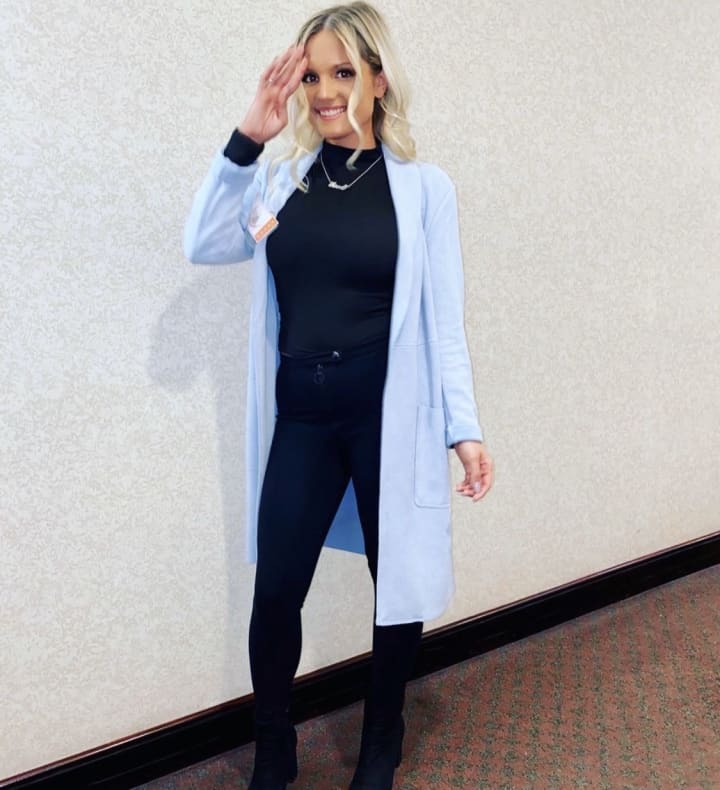 My outfit for the day! Jacket from Marshall's, pants from Forever 21, too from Marshall's. Shoes from Forever 21. Also wearing Eyelure preglued strip lashes.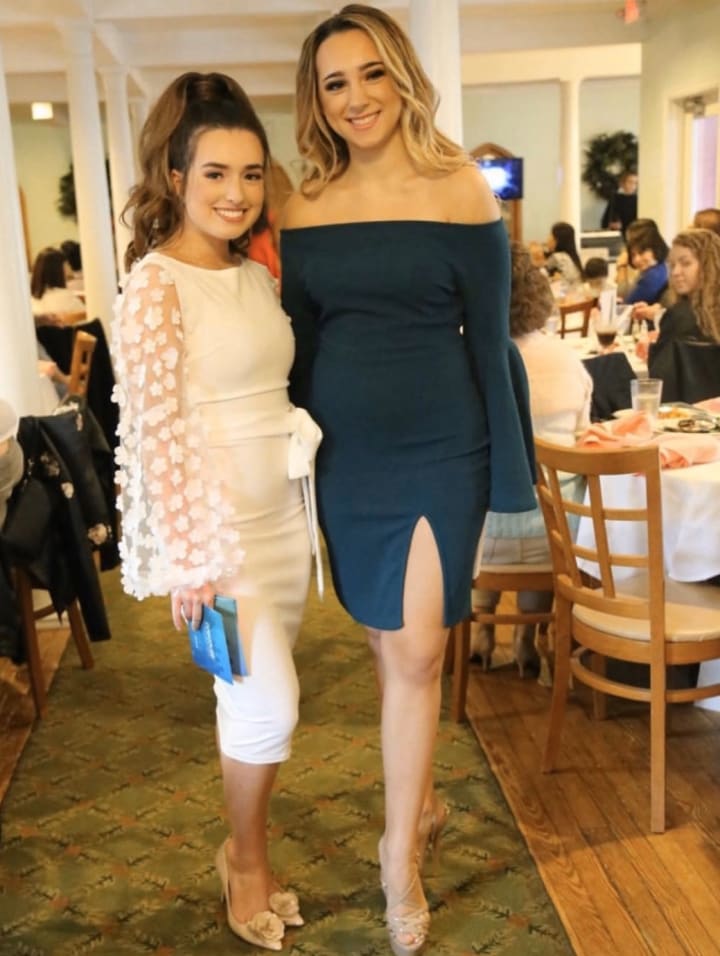 Alyssa Lego (17) and Amanda Witkowski (22). The faces behind Brand A!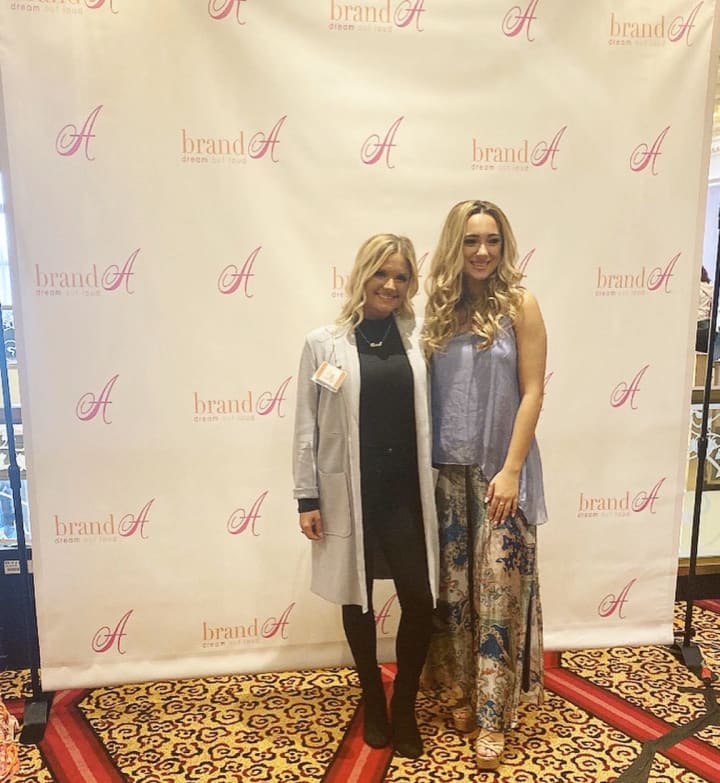 Myself and Amanda, at the Brand A step and repeat NYFW 2020. Amanda was wearing an outfit which was also shown on the runway that day as a part of Brand A's collection.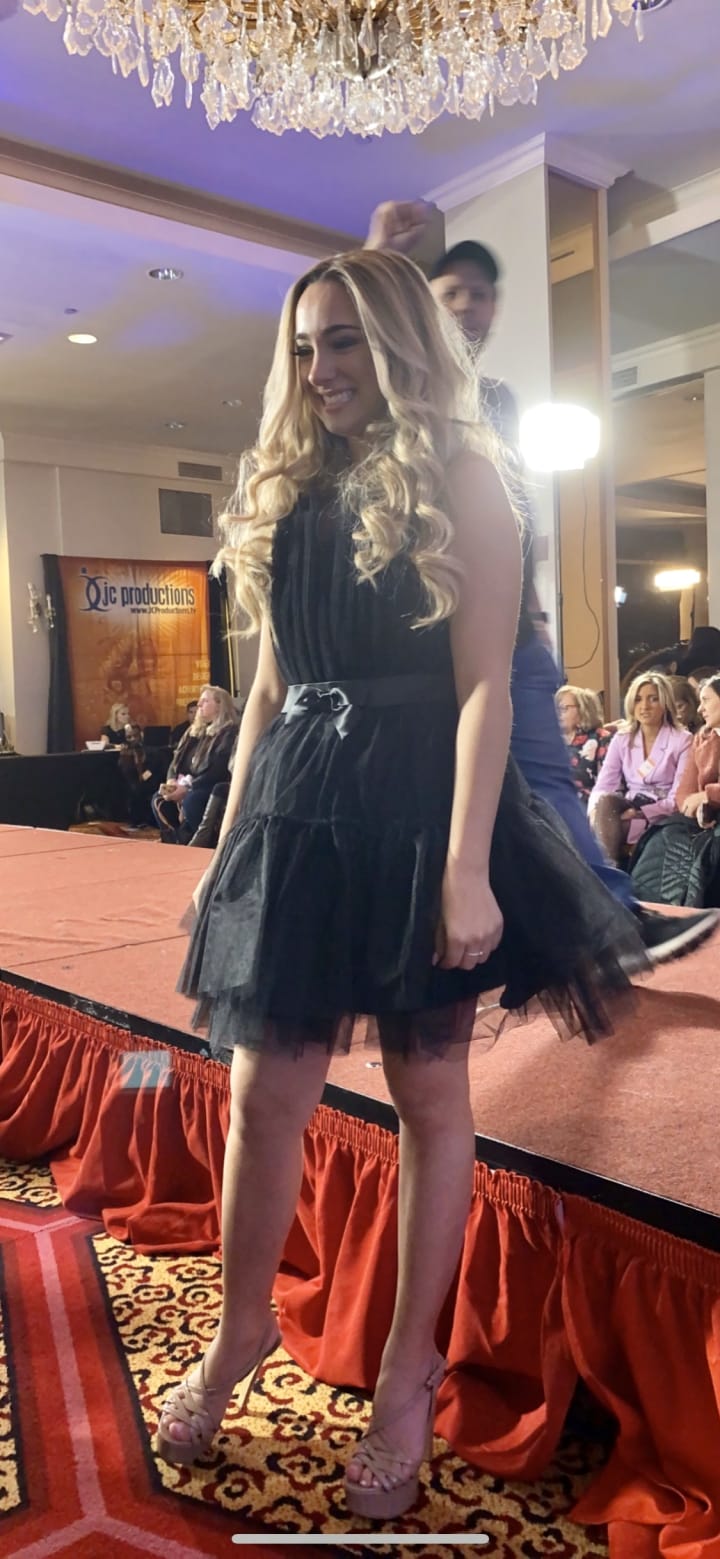 Amanda moments before the show! Wearing a dress from the Brand A line.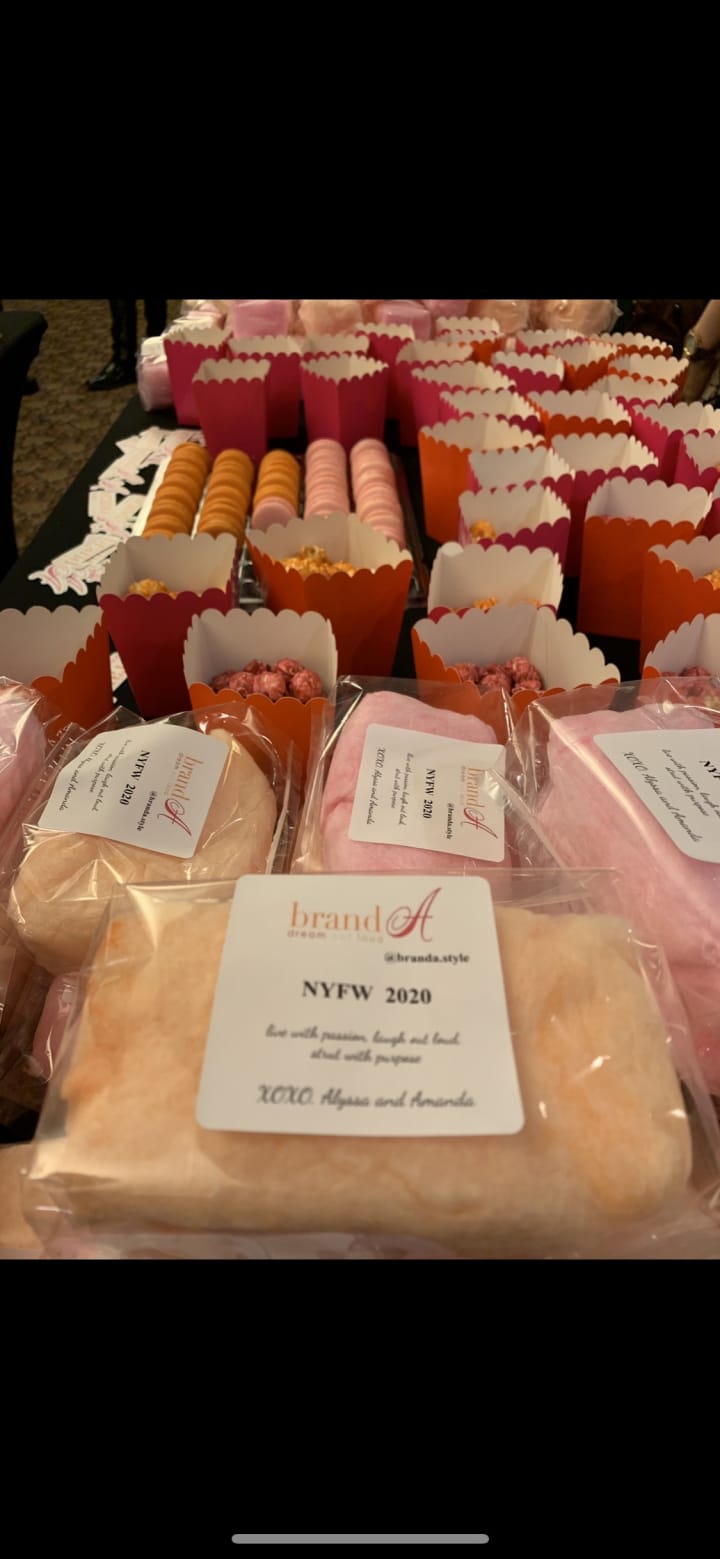 Backstage goodies! Pop corn, cotton candy and macarons! They were delicious.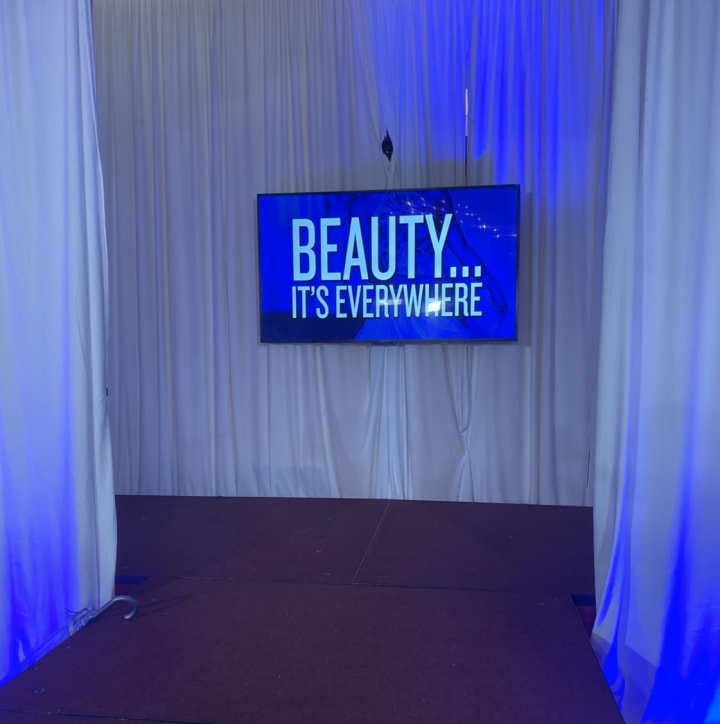 The runway before the show began.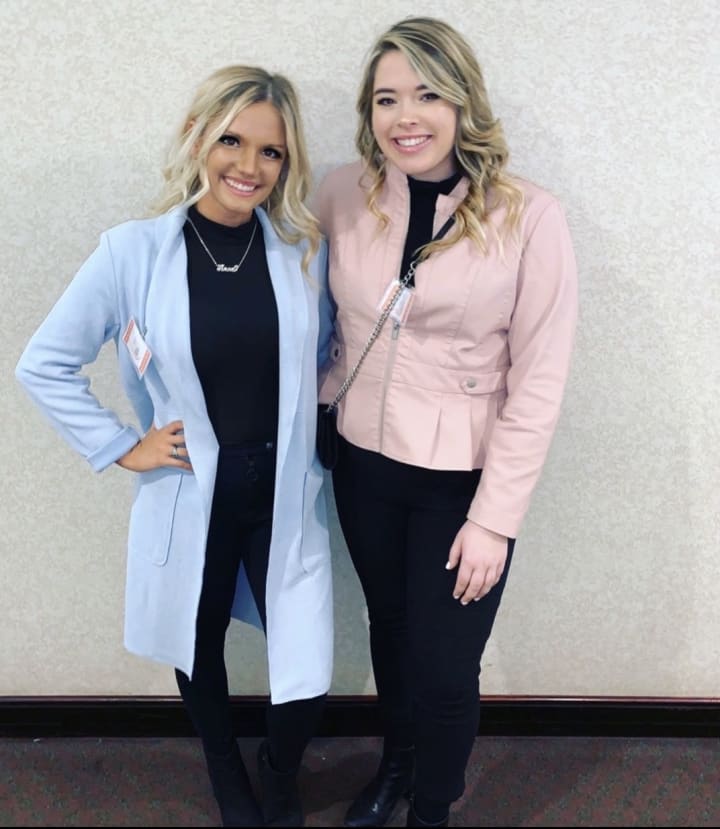 Myself and my friend, Abby, who came along with me for the day. Thanks for helping take my pictures all day!! Xo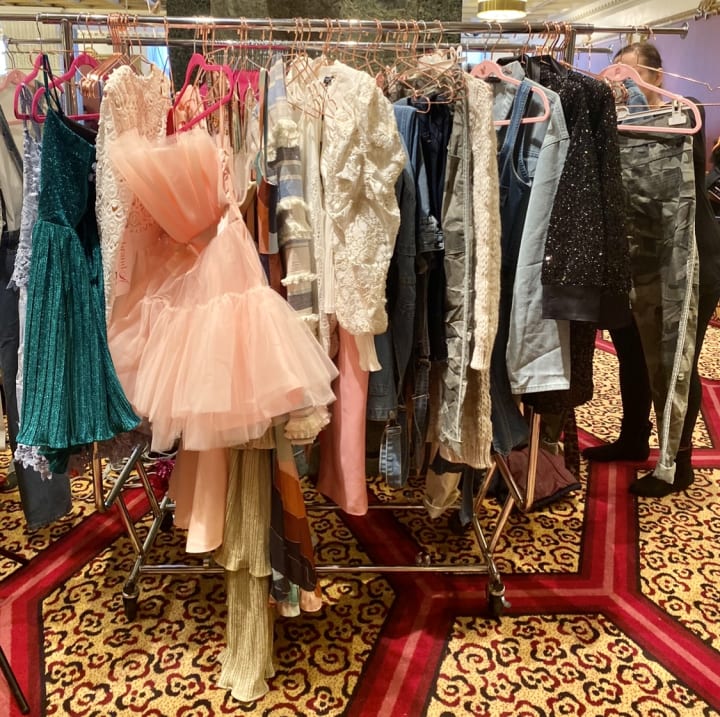 The glamorous outfits before they hit the runway. We loved the mix of materials, colors, patterns, and styles!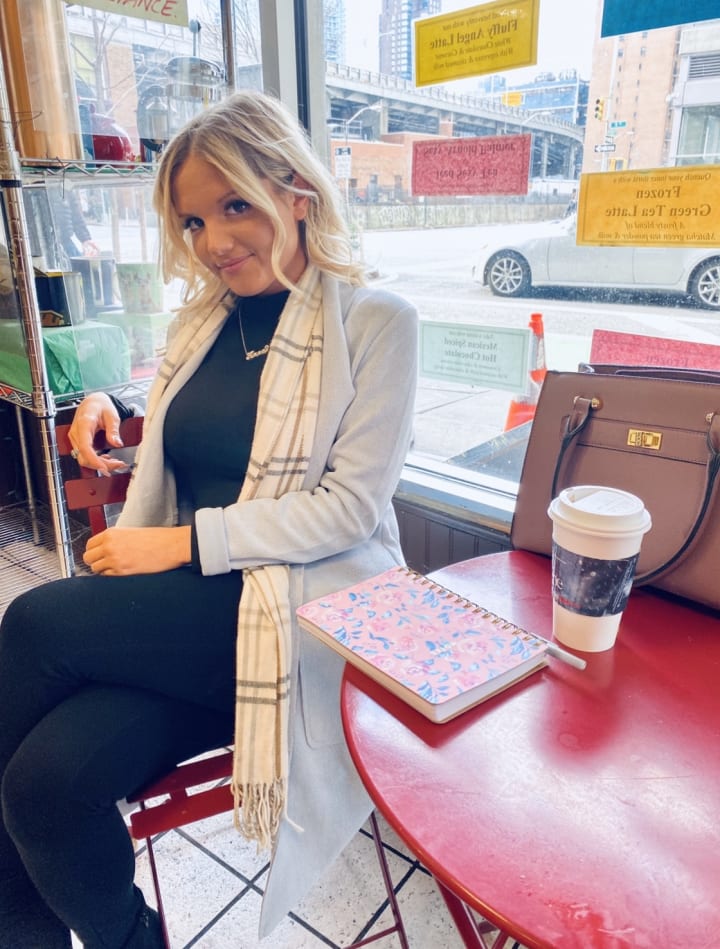 Some coffee to energize and warm up on what was a chilly, NYC day.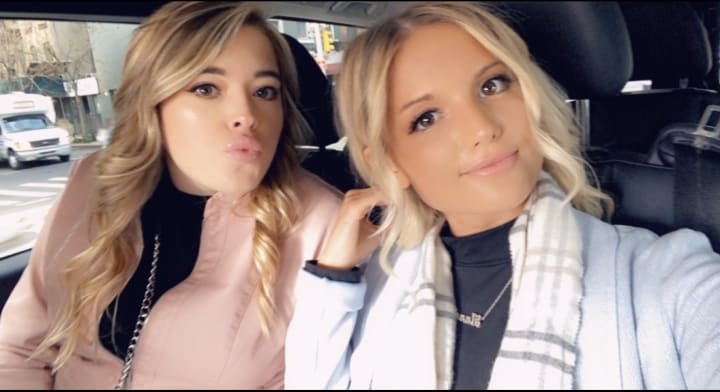 In a taxi!
Please make sure to support Brand A and their other endevours!
For more from me, find me anywhere below:
instagram.com/annereboaa
instagram.com/anamesaonline
anamesaonline.com