Continuing to bring awareness and raise funds for individuals on the Spectrum
It was a beautiful day to Strut the Skies on August 15, 2020. Amanda Witkowski and Alyssa Lego spearheaded yet another magnificent event filled with fashion, entertainment, fundraising and more! Of course, this event looked much different than their events in the past, given the pandemic and finding a safe way to bring attention to the cause they have dedicated themselves to- bringing awareness to Autism and raising funds to help individuals on the spectrum.
The event was held at a private residence in Toms River, New Jersey. It was a beautiful summer day and sunlight filled the backyard, where different areas of the yard were set up for various aspects of the event. Photos were taken throughout the stunning property, models (and myself, included!) strut around the pool filled with extravagant floats and waterfall, wearing gorgeous designer gowns and flirty beach outfits from Island Soul Clothing & Gifts. Personally, I spent most of my day on a secluded deck, where I was able to safely conduct interviews with several individuals who had to do with the days events! Everyone had to have their temperature taken before entering the premises, social distancing was strictly enforced, masks were worn when necessary and all the days events were conducted outdoors. As always, there were several extremely talented photographers who (from a distance!) made sure to capture all the right moments, poses and all that made this event so unique!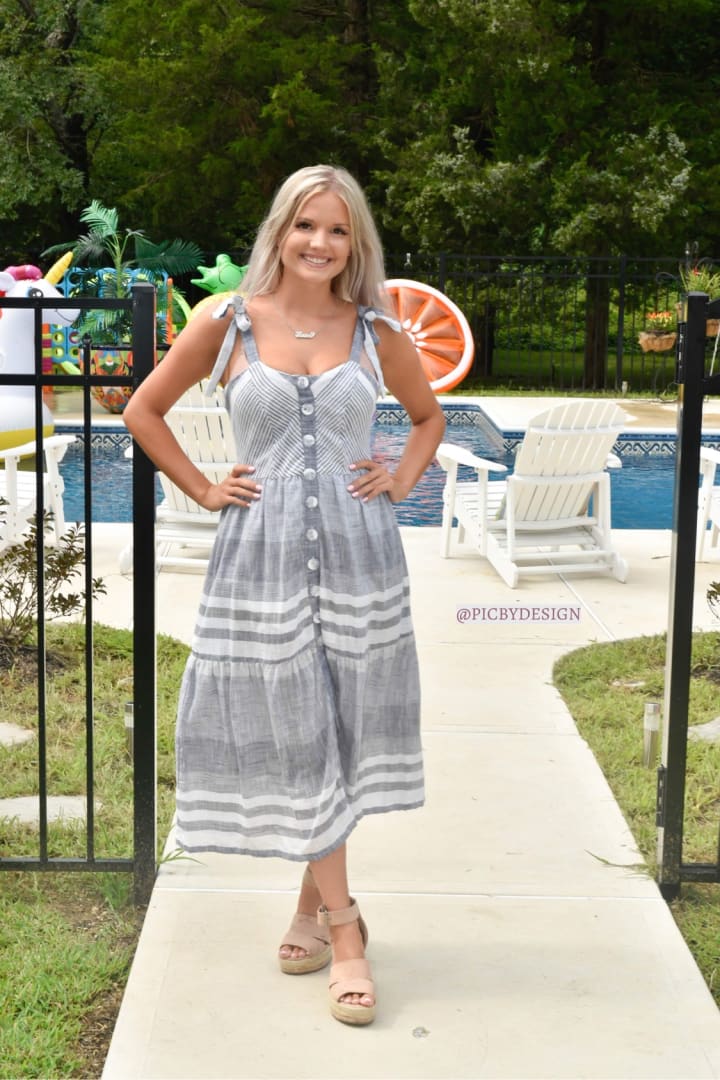 I LOVED the outfit I got to model! Strutting around the pool while the show was live streamed on their site was a different way to experience modeling runway!
Being able to interview such motivated and kind- hearted people was delightful. Everyone brought great conversation with them, and each individual, although so different from one another, were all excited about coming together under unprecedented circumstances to support a cause we care about.
Among those I interviewed was Gary Frost, a singer and songwriter, also from New Jersey! He writes his own country music and hopes to pursue his music as a full time career. Understandably so, he hopes to end up in Nashville where he can continue out his dreams of being a big name country singer. Gary expressed excitement in being able to have a part in the days event, and has also done events with Shop. Sell. Strut! before. As we all felt that day, bringing awareness to a great cause is something important to him as well. He has several songs available to listen to, and you can find him on Instagram: @garyfrostmusic . Make sure to support the New Jersey native by giving him a listen!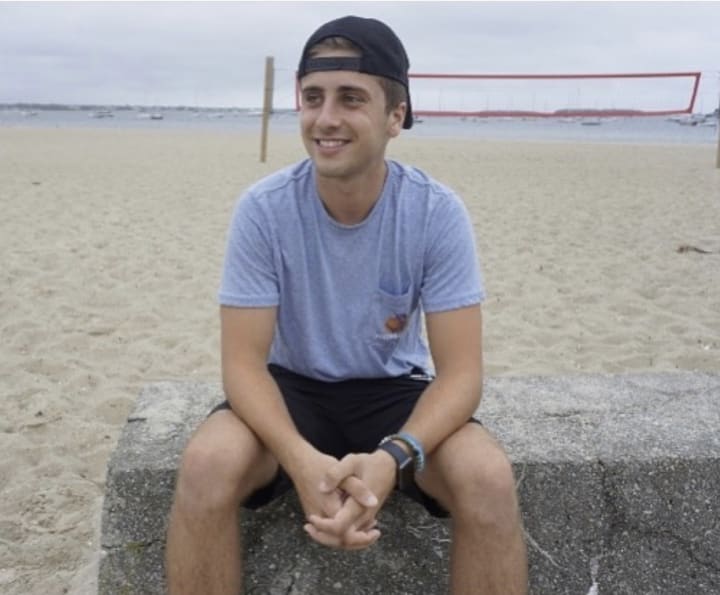 I also had the pleasure of interviewing a wonderful woman who owns her own jewelry company, Sky Blue Lagoon, other motivated and driven young women, and of course, Alyssa and Amanda themselves! Alyssa and Amanda both exuded passion about what they do as they talked about the days events, how they are managing through the current pandemic, figuring out how to host an event safely and in correspondence with CDC guidelines, and how the Covid-19 pandemic has impacted them. Clips from all interviews will soon be available to view on anamesaonline.com !
You can shop jewelry from Sky Blue Lagoon through etsy or find them on Instagram: @skybluelagoon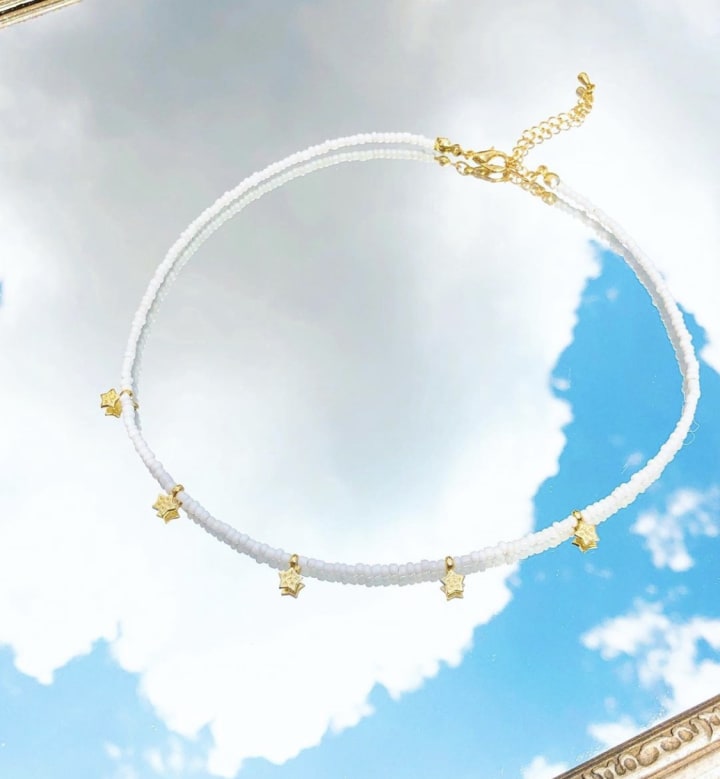 As it always is at a Shop. Sell. Strut! event, it was a pleasure to be there and an honor to have the chance to sit and speak with various individuals who are not only passionate about creating acceptance and change in our world, but driven and motivated to be well-rounded individuals and offer their talents, knowledge and compassion to impact the lives of others.
You can support Shop. Sell. Strut!, stay updated and more by following their socials!
Instagram: @strutforautism @brandadream
Facebook: @strut
anamesaonline.com